Pole Marquees
Pole Marquees were added to our stock range in 2018 after careful investigation. We found a Pole Marquee which had tall enough eaves height (approx. 7ft) (so doing a limbo into the marquee isn't strictly required albeit you may still wish to. In addition, they are wind-tested to the same degree as our frame marquees. And further still, we have custom made solid floors for our Pole Marquees, another factor that sets us above other companies.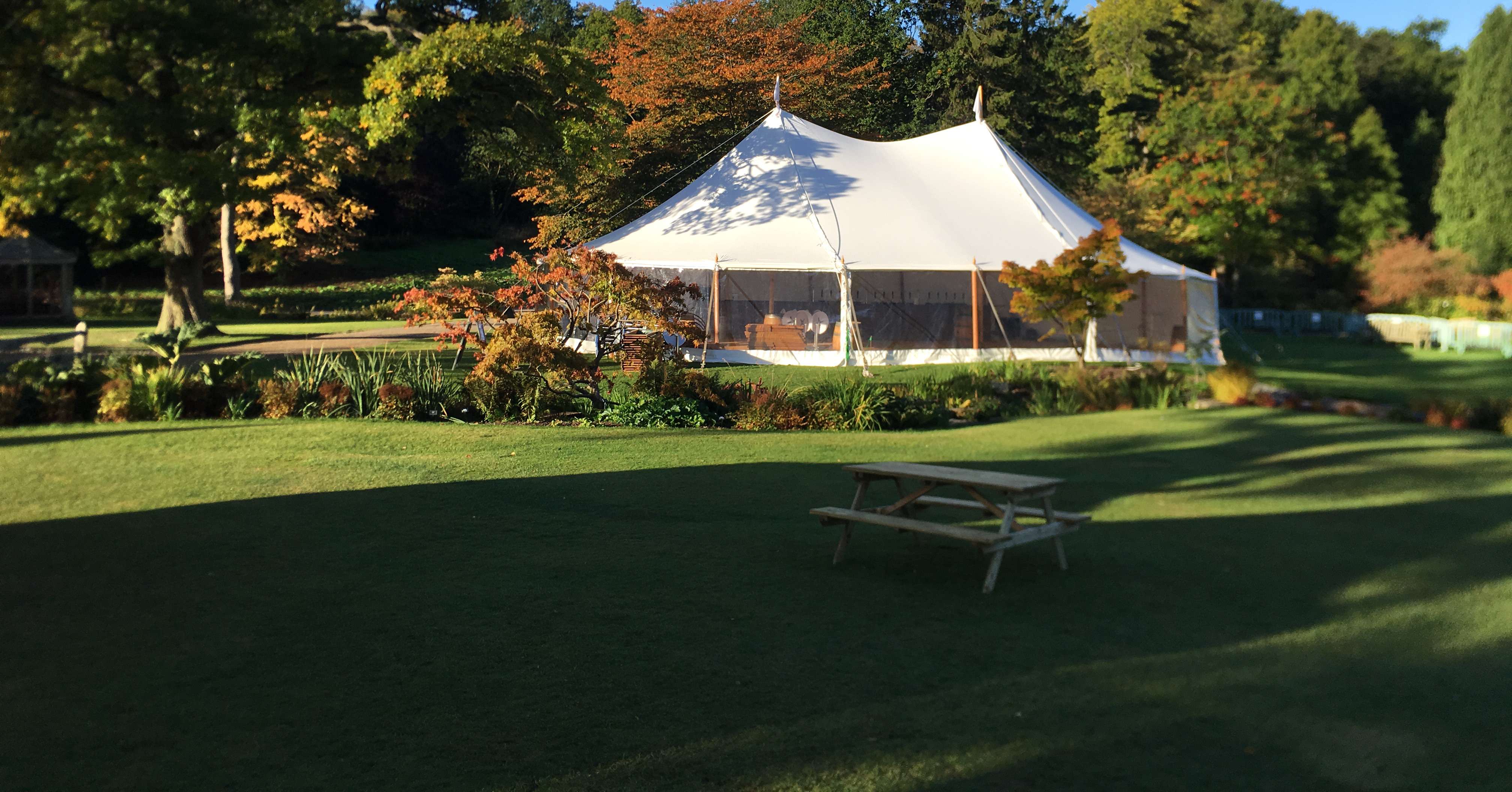 Our Pole Marquees are able to accommodate any number of guests and we can advise on how best to fit dancefloors, bars, and chillout areas. The fashionable feature of the type of Pole Marquee that we stock is that they do not require any additional interior lining due to the roof being decoratively designed at manufacture. Canvas-textured PVC provides a waterproof, easy clean surface to promote any style or colour scheme that you may want, whilst still looking incredibly traditional. Unlike canvas tents, they do not leak. Our Pole Marquees feature octagonal wooden beams finished in a natural coloured varnish left on show to become a focal point of any event.
Max Clear Panoramic Windows are used when views-permit and this is something that we'll advise on at your site visit. With them being slightly taller than most, they not only look very impressive but provide enough headroom at the sides to allow the inside to all be useable space. No banging your head on low sides in our structures!
Festoon Lighting, Fairy Lights and Filament Bulb Lights are all a perfect match for the Celeste Marquees. They help to reinforce the stylistic shapes and lines while not providing too bright a light. These are also a very popular choice at present to create a 'rustic' style event. Teamed with our Oak Cross Back Chairs, Oak Barrels, Pallet Bar, Wooden Dance Floor, Flower Rings and Shepherd Crooks, our Pole Marquees really are the epitome of the modern, rustic design.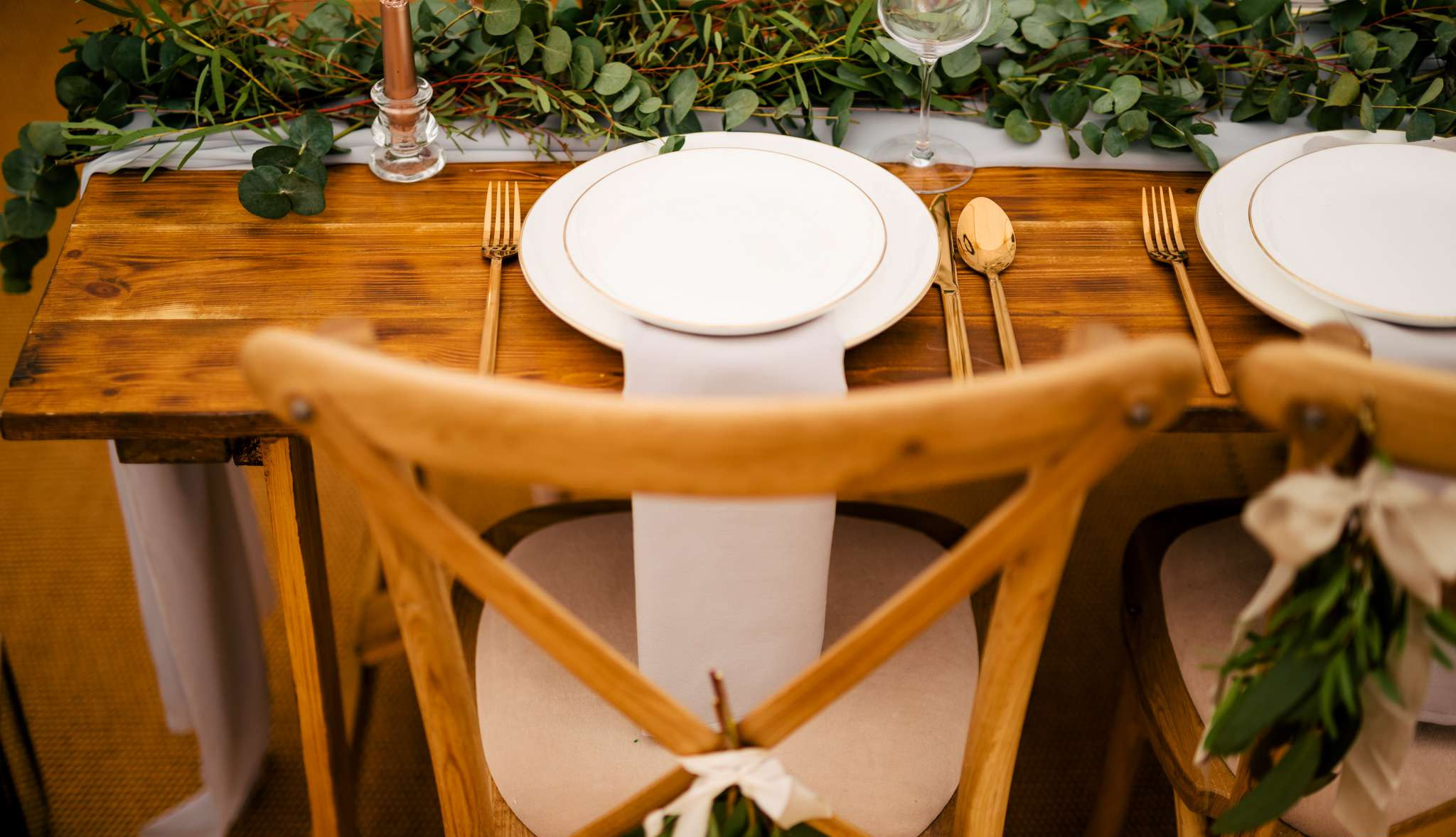 While interior lining is not required, it is very popular for our customers to add some decoration of their own and a personal touch. Bunting and flower rings are the most frequently used but the options are endless. We are happy to decorate your Celeste Pole Marquee under your close instruction.
Here at Your Marquee, we are all firm believers that hardwood flooring is essential for any marquee. Especially in Yorkshire where you can never rule out the chance of rain. A sodden ground being covered in matting isn't going to make for a very luxurious environment. We believe that we are the only Pole Marquee provider in Yorkshire offering hard-wooden flooring as standard. This has been specially made in house to the exact shape of the marquee. This will eliminate the risk of puddles inside the marquee and women's heels going through the matting due to the sodden ground (health & safety nightmare). Not to mention how much better it will be at keeping in the warmth, making for a cosier atmosphere. Our flooring is covered in matting to keep the look of this type of structure whilst still being extremely practical.
All of our marquees whether Frame or Pole, have been wind-tested and will stand up to the harshest of Yorkshire weather, making them one of the more robust temporary structures available.